FERNVILLE HANDMADE LUXURY
With this particular brand the name had already been chosen by the client because of the connection with the word "Fern" and "New Zealand" providing a tangible grounding in the New Zealand marketplace, and the word "Ville" conjuring up a connotation of close nit community of artisans.   After an initial round of concepts the butterfly motif was selected because it provide a sense of beauty and delicateness which was in keeping with the Handmade nature of the luxury products.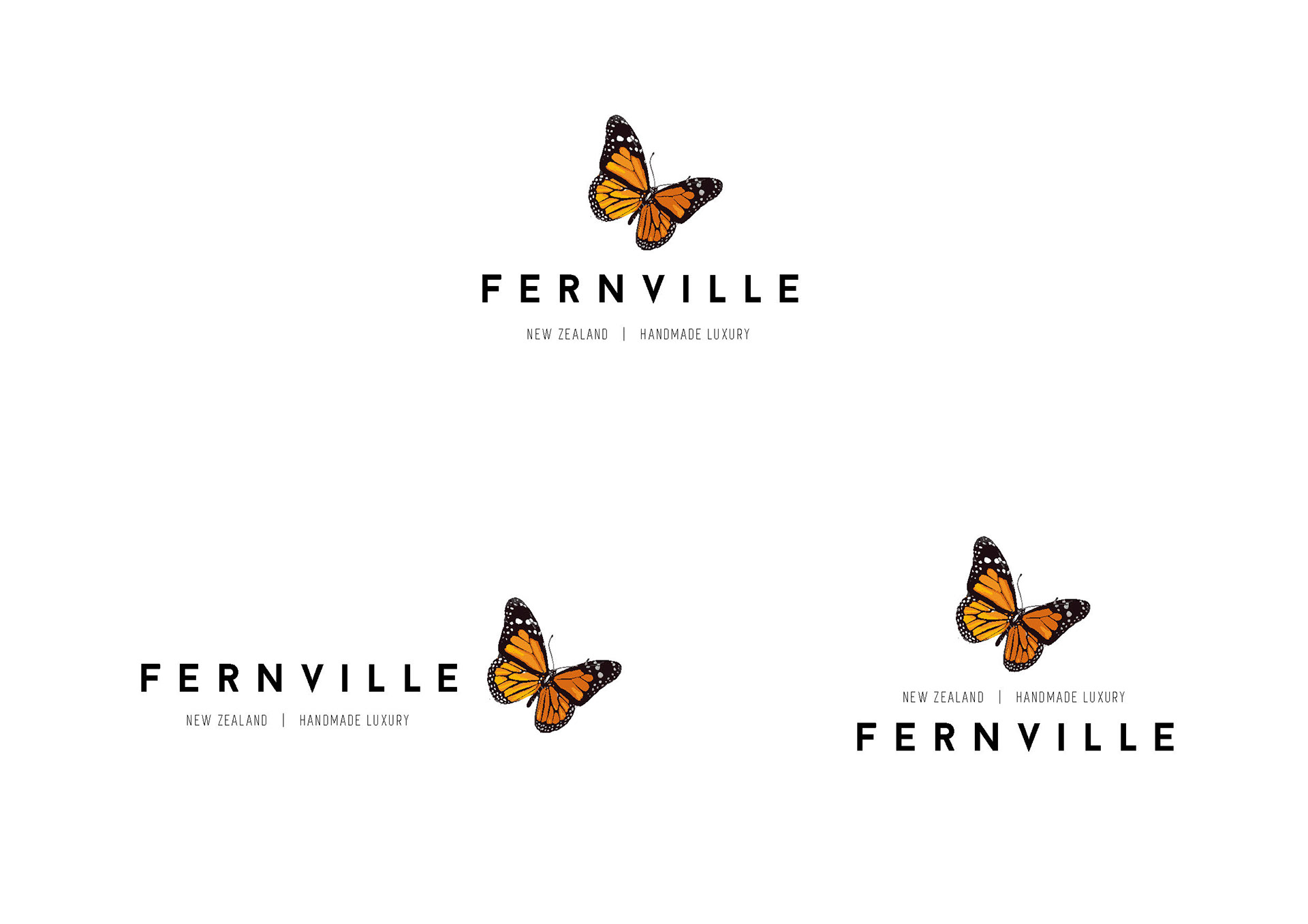 BUMBY'S HONEY
At the start of this logo development all we had to work with was that the client wished to produce honey in New Zealand for the Chinese market and wanted to have a very New Zealand oriented connection as the source of this nectar of the gods.  This meant that a potential list of names needed to be identified and researched - during that process we eliminated over 60 names before selecting Bumby's Honey as the most viable name and this was subsequently registered.

The key reason for its selection was that the name Bumby was the surname of the woman who is credited with bringing the very first commercial honey bees to New Zealand (the species that is used today, not the native bees that were already present).  This fact meant that we could play on the story of the Bumby name being synonymous with the original source of honey in New Zealand, and that is why the tag line for this brand is stated as "Origin of New Zealand Honey".
The subsequent logo form was developed and once finalised the artwork was bundled up and supplied to the client packaging production company in China.