The core business for Scientific sales revolves around products related to weather measurement or devices that record or output data related to scientific study.  Therefore it was an obvious choice to incorporate a degree symbol in the logo as it would give instantaneous recognition for all things weather related, plus the second main graphical element depicts a stylised gauge or measurement apparatus.  
This logo still very contemporary/clean and has now been in use since 2006 - currently it shows no sign of needing a revamp as the design cues that spin off from it are still very strong.  
www.scientificsales.co.nz
For the presentation collateral the client required a very impactful presentation folder to use during presentations to potential new distributor outlets.   Using cues from the logo such as the Warm Red primary colour, the colour coding for product segments and making a feature of the degree symbol from the logo itself we create and completely unique folder dieline to show case the company.  The large white circle on the front cover also acts as the folder closure to create a very visual point of difference and conversation point when breaking the ice.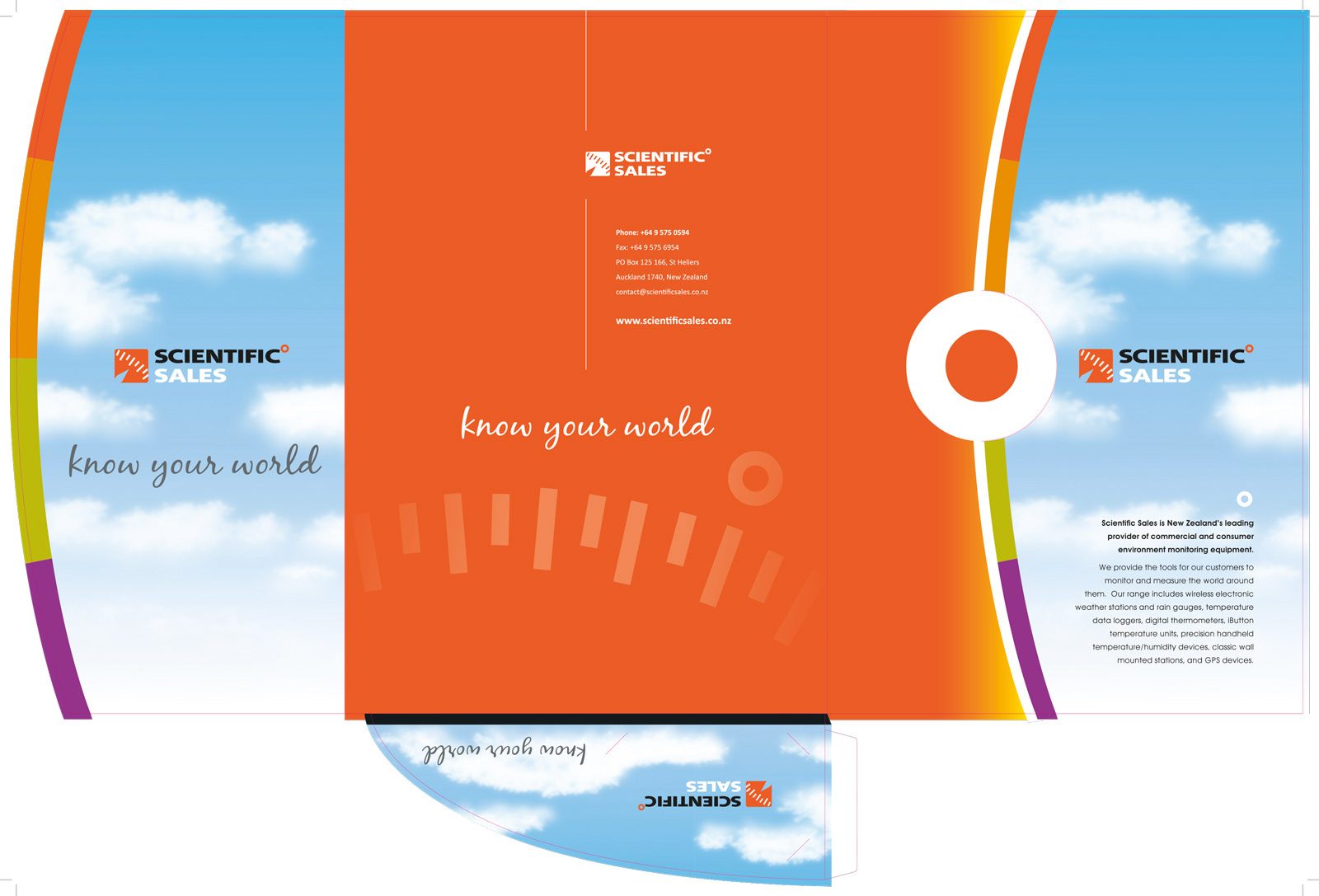 A4 PRODUCT INFORMATION SHEETS 
Used for meetings and face to face presentations.  Note the use of the colour coding to distinguish between product lines.