FOR THE BROCHURE 
we selected a 8 panel layout that folded to feel more like a tall menu, which was in keeping with fact that their product selection was essentially an a la carte type affair where a customer can groups product components to suit their business.  

This approach was also utilised because of the inherent technical nature of the copy heavy information it would contain, and the clients wish to keep the brochure to a specific overall size (a budget requirement). 

The over aching desire was to compartmentalise and create targeted focus on specific elements in bite size segments to aid with comprehension, and creating short width panels allowing for quick reading and uptake as well as provided for logical breaks in information.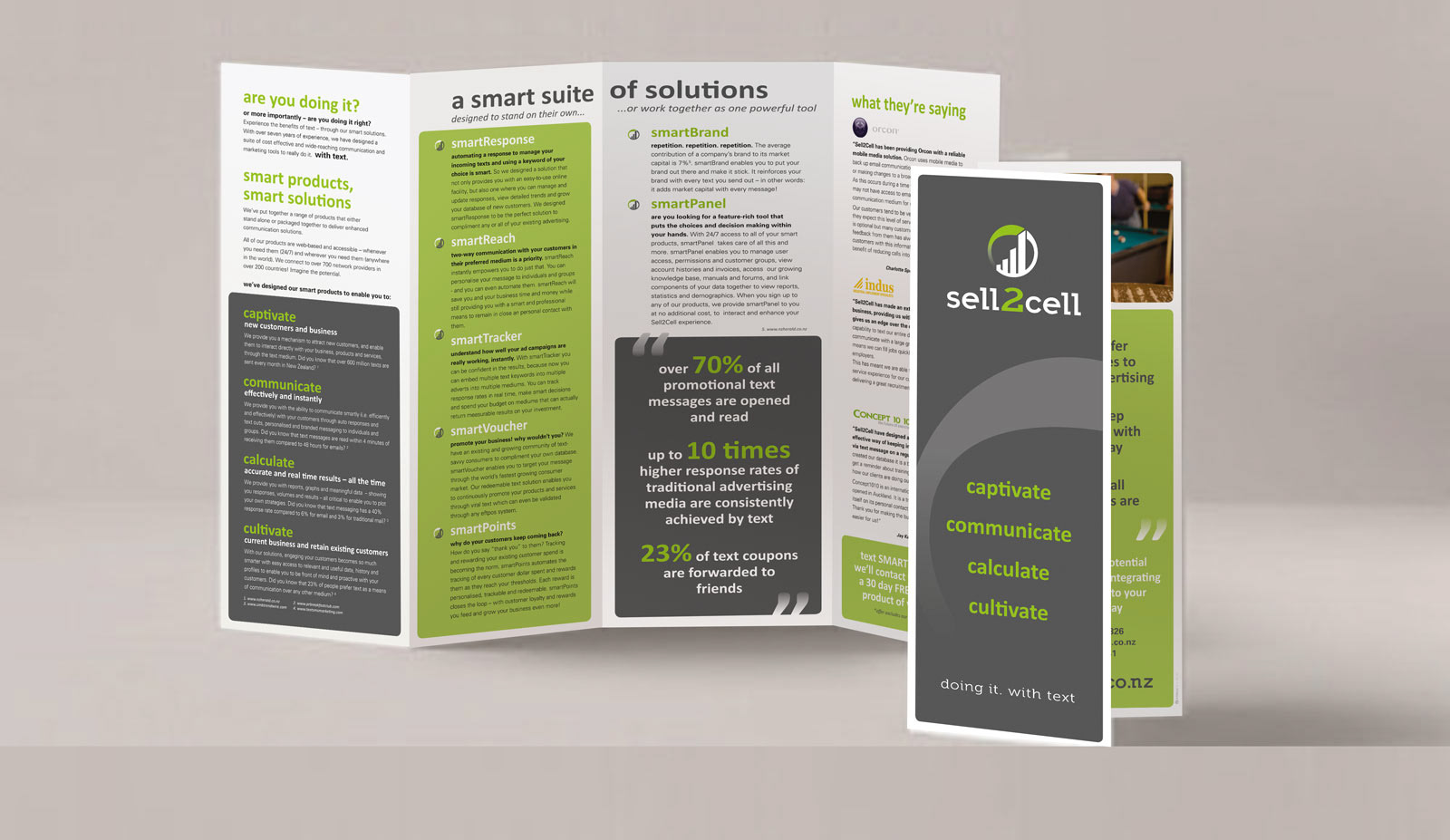 BUSINESS CARDS 
were a simple clean 2 colour affair that let the logo and icon take centre stage
THE FLYER 
utilised the inherent bar iconography from the logo to represent the 5 stages of the Sell2Cell product process. Once again a very clean design using their main brand colours  and providing the relevant information in logical steps to aid conversion.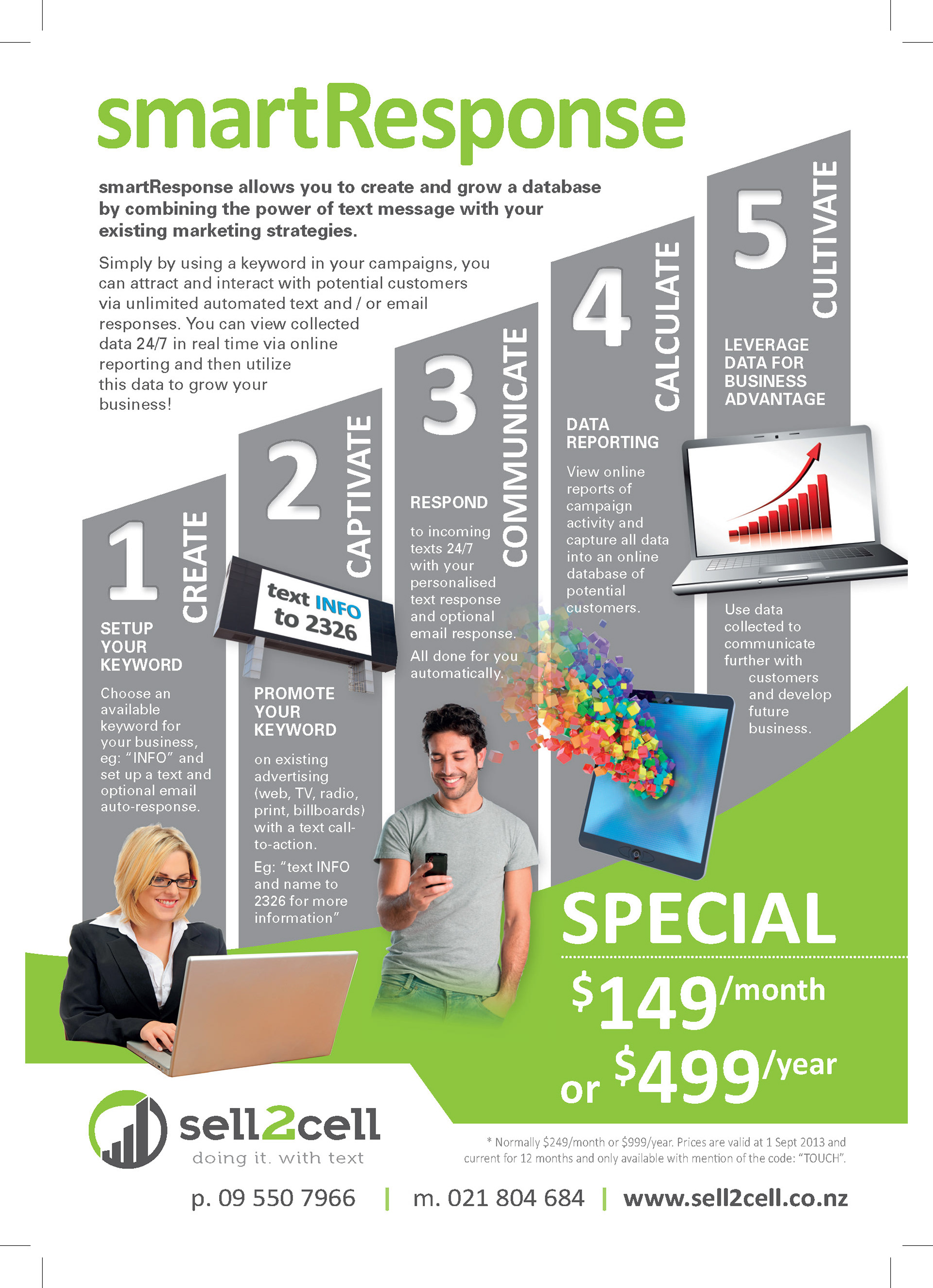 LOGO DEVELOPMENT
The product is based around text marketing and the data/analytics that can be gain to better understand your audience and to build a customer base.   It was logical to make a play on the cell coverage bars as it covers 3 aspects related to the business; 

1. the obvious mobile connection, 
2. showing a varying scale of strength (depending on tools engaged), 
3. the analytic recording nature of the service 

A full brand guideline booklet was created for the client to reference