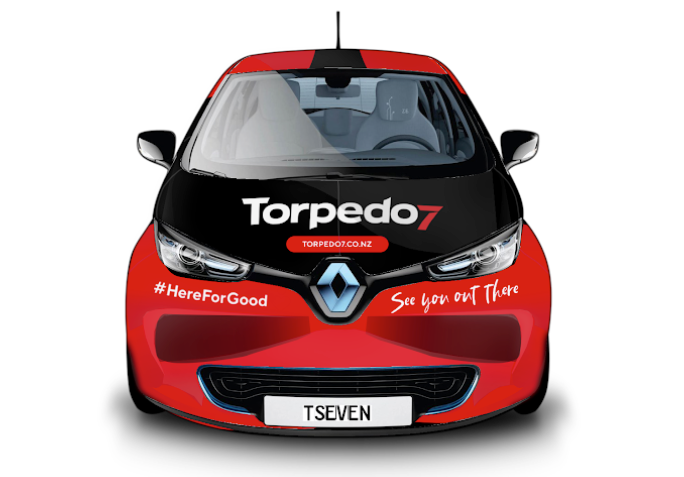 CONTRACT PROJECT:
Undertaken for Torpedo 7
In early 2020 some Car signage concepts were required for initial high level discussion purposes as T7 management were investigating the viability of investing in Electric Vehicles for their fleet in 2021.
Intrigue Limited was contracted to develop this conceptual work along with their marketing manager.

Below are a small selection from of  the concept presentation that was put forward - in total there were 12 options supplied.